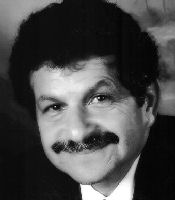 Max Samson, Mask & Puppet Theatre Artistic Director
The seeds of my entanglement with this project go back to the 1999 National Puppetry Conference at the Eugene O'Neil Center in Connecticut. I took a workshop in Marionettes with Jim Rose, whose father built Howdy Doody! The class required building and directing a marionette show and I chose to do my favorite parable "Before the Law," a key scene in Franz Kafka's The Trial. The Trial had been on my mind since then until 2005 when some of us got together and brought our first adaptation of the full book to the stage at Bucketworks. It has always been my dream to find an important work to not only produce once but to be able to continue to develop. That is what we have done here. For two years now we have reworked the entire show: we redesigned most of the puppets, John Schneider reworked the script, Thunder in the Valley has written new music and lyrics, and Rob Goodman brought a fresh eye to the direction. I trust the show will move you as much as working on it has me.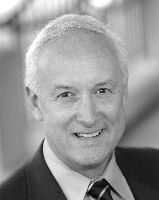 Director, Rob Goodman
Rob founded First Stage Children's Theater, Wisconsin's premiere professional theater for young people and families, in 1987 as the Producing Director. Before starting First Stage, he directed at a number of theaters around the country including Playmakers Repertory Theatre in Chapel Hill, North Carolina for two years and eight years at the Milwaukee Repertory Theatre. Rob's directing work at the Milwaukee Rep focused on new play development in their Court Street Theater. He has continued the development of new plays at First Stage by commissioning over 25 new plays and working with playwrights James DeVita, Kermit Frazier, Stephen Dietz, Kevin Kling and Y York directing her play, River Rat and Cat at the Provincetown Playhouse in New York City. Rob received an MFA in directing from the University of North Carolina at Chapel Hill. He has served as Vice President of ASSITEJ-USA, the national organization of professional theatres for young audiences, and is a member of Actors Equity Association and the Society of Stage Directors and Choreographers.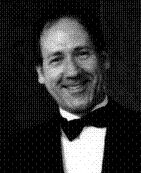 Writer and actor/puppeteer, John Schneider
John is a playwright, actor, director, and member of the Marquette University theatre faculty. He has spent his life creating original theatre on contemporary subjects in collaboration with artists of many disciplines, styles, and nationalities. His plays have been performed around the world. He was a founding member and the longtime leader of Milwaukee's Theatre X. His play My Werewolf was recently presented to acclaim in Los Angeles. He is the founding director of Project Non-Violence in which young people write and perform theatre based on their experiences with violence in its many forms. PNV will present two new plays to the community this summer. PNV operates in a partnership with The Mask and Puppet Theatre and the Boys and Girls Clubs of Greater Milwaukee, and is supported by the Wisconsin Arts Board, Fighting Back!, The Shepherd-Express, and many generous individuals. His honors include the first Award of Excellence from the City of Milwaukee for contributions to the cultural life of the city. He also leads a cabaret-jazz band called The John Schneider Orchestra.


Set Design and Construction, Dean Holzman
Dean is a Minneapolis based artist who has designed for theater for over twenty years, collaborating with many talented artists for many theater companies. Dean is an Artistic Associate with Illusion Theater. In 1997 he was awarded a McKnight Artist Fellowship for Theater. In addition, Dean is an accomplished furniture designer/craftsman and sculptor. Both his furniture and sculpture have been displayed nationally as well as locally. Dean has also received numerous commissions to consult on and create Public Art projects. In 2001 Dean received an award from the city of Minneapolis Planning Department and the Committee on Urban Environment for significant achievement in design and aesthetic excellence.


Lighting designer, Jason Fassl
Jason is excited to be collaborating on this production. Other designs this season include, LIFE COULD BE A DREAM and SEASCAPE (The Milwaukee Rep.) THE QUILTMAKERS GIFT and FROG AND TOAD (First Stage Children's Theatre) WHITE CHRISTMAS (Skylight Opera) AN INTERVIEW WITH PAUL ROBESON and THE FAITH HEALER (Next Act Theatre) WOMAN IN BLACK (Renaissance Theaterworks) TALLEY'S FOLLY (Milwaukee Chamber Theatre) and THE AMERICAN DREAM SONGBOOK (Next Theatre Company). Jason supports his theatre habit by lighting events for the corporate world, including productions for The Pampered Chef, Caterpillar, Northwestern Mutual Life and The Boys & Girls Clubs of Milwaukee. Thank you for supporting the performing arts. www.AntiShadows.com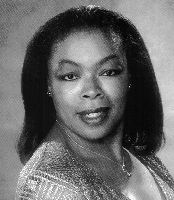 Stage Manager, Azeeza Islam
Azeeza Islam - has been a part of the Milwaukee theater community for more that 30 years. Stage managing is only one of her skills. She is also a Director, writer, vocalist, and actress. Azeeza is very excited to be working with such a great and talented group of artists. Let's all play and have some fun!


Actor/puppeteer, Flora Coker
Flora is pleased to be reprising her roles in THE BALLAD OF JOSEPH K. She was a member of Milwaukee's experimental theatre company Theatre X from its founding in 1970 to its close in 2004. With Theatre X she helped to create original plays that toured nationally and in Europe and Japan. Flora has also appeared with the Milwaukee Rep, the Milwaukee Chamber Theatre, Next Act Theatre, First Stage Children's Theatre, the Milwaukee Mask and Puppet Theatre, and the Florentine Opera. Currently, Flora is a guest artist and consultant in the theatre program at the Milwaukee High School for the Arts.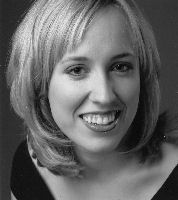 Actor/puppeteer, Melissa Keith
Melissa Keith is very excited to be a part of the Ballad of Josef K. She recently graduated from Marquette University with a B.A. in Theatre Arts. Previous stage credits include Claire (Proof) with the Kohler Arts Center, and Hekabe (Hekabe), the Lion (Lion and the Mouse), and Madame Pernelle (Tartuffe) all with MU. She would like to thank the cast, crew, and her family and friends.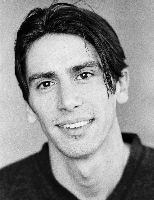 Actor/puppeteer, Brian Miracle
Brian Miracle received his BA in Theater Arts at UW-Milwaukee. Favorite credits include PHANTASMAGORIA (Paka Paka), THE TRIAL OF KAFKA (Post Romantic Theatre), VARTIETY 68' (Milwaukee Mask & Puppet), PICASSO AT LAPIN AGILE (Sunset Playhouse), TWELFTH NIGHT (The Boulevard Theatre), PSYCHO BEACH PARTY (Bialystock & Bloom), BLACK COMEDY (Cornerstone Theatre), and A SOLDIER'S STORY (Hansberry-Sans Theatre). Brian is also founder of Quasi-Productions; a multi-media production company. He would like to thank everyone for making the surreally real with a dedication to seeking the truth.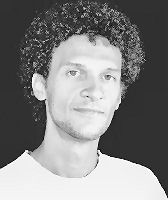 Actor/puppeteer and puppet builder, Michael Pettit
Michael Pettit is a Designer and Performer in puppetry arts, film and stagecraft who has lived in Milwaukee for 34 years. Over the past fifteen years, he has created puppets and worked as a puppeteer and actor for: First Stage Children's Theatre, Milwaukee Public Theatre, Polaris Puppet Theatre, Theatre X, and Milwaukee Mask and Puppet Theatre, where he is currently a leading Puppet Designer. He has also created scenery art for Milwaukee Youth Theater, Skylight Opera Theater, and Dramatists Theatre. Last "unseen" in: Shadow and Light, a Celebration of Imbolc, at Darling Hall, Milwaukee.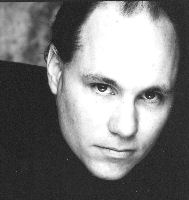 Actor/puppeteer, Tom Reed
Tom is thrilled to be a part of this exciting piece. Insurrection has always been a long time favorite activity. Tom has acted with several theatre companies both in Milwaukee and regionally. In addition to professional acting and directing, Tom teaches theatre at Alverno College and is the father and husband to three beautiful red-headed ladies. Dream big and fight the status quo.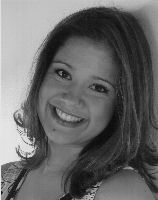 Actor/puppeteer, Desiree Rosas
Desiree is making her debut with the Mask & Puppet Theatre in this production of The Ballad of Josef K. She earned her B.A. in Theatre performance at Doane College in Nebraska. She has worked locally with the Skylight Opera Theater in South Pacific (Liat). The Milwaukee Public Theatre in Unclothed and First Stage Children's Theatre in Esperanza Rising. Special thanks to Bill and Karyn Sobczak!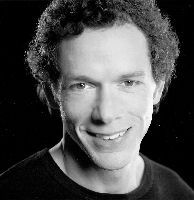 Actor/puppeteer, Jonathan Wainwright
Exciting projects with creative people is what all actors want, so the fact that Jonathan is pleased about this whole thing is a given. The fact that he is so excited about not being seen might run contrary to the desires of most actors, most of the time. But, excited he is. Some of his earliest work in Milwaukee came 10 years ago with Theatre X, in Vieux Carre, My Werewolf, and A Thanksgiving Visitor, so he relishes the opportunity to work with John and Flora again. Jonathan's other work over the years includes Coyote on a Fence and Sideman with Next Act Theatre, Take Me Out with Chamber Theatre, Cabaret with Skylight Opera, and Translations with the Milwaukee Repertory Theatre. He has worked a few summers in Door County with Door Shakespeare Co., and when he is not in The County, he longs to be there. Recently a marriage took place up in Ellison Bay, and Jonathan received the best role he could imagine, husband of Laura Gray. Thank you, dear.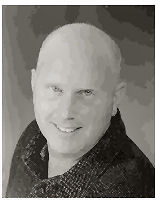 Actor/puppeteer, Thomas Weissgerber
Thomas was born and raised in Chicago. He is the Artist in Residence and Theatre Teacher at the Milwaukee Jewish Day School. Thomas can also be found teaching Musical Theatre for First Stage Children's Theatre and directing Company Class out in Hartland. He has a B.F.A. in Musical Theatre and is always looking to further his education in theatre. When not at MJDS, Tom can be found directing and choreographing at Wauwatosa West High School, Whitnall High School, and most recently at Oak Creek High School. He has been in numerous musical theatre productions all over the U.S. and loves to express himself both on stage and off. Some of his favorites include La Cage Aux Folles, Side Show, Once On This Island, and Into The Woods. I would like to thank my mom and dad, family and friends for all their much loved support.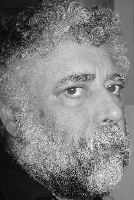 Puppet Builder, Jeffrey Holub
Jeffrey has worked in a variety of theater productions over the past 25 years. He has designed and built puppets props, sets, and lighting for several professional production companies including: Second City, Chicago; The Arena Stage, Washington DC; and Theatre X, Modjeska Theatre Company, Milwaukee Dance Theater, Milwaukee Public Theatre, Post Romantic Theatre, First Stage Children's Theater and Milwaukee Mask and Puppet Theatre. Additionally, he works with a variety of youth programs including: Project Non-Violence, Boys and Girls Club of Milwaukee, Artists Working in Education, Walker Point Center for the Arts, The Skylight Theatre, and Ruach.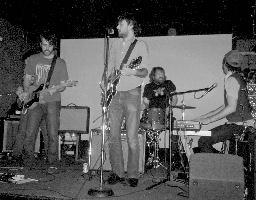 Thunder in the Valley
Minneapolis based Thunder in the Valley has been playing for Twin Cities audiences for over five years. Members of the band are Graham Smith, Nick Ryan, Matt Ryan, Jake Luck, and Saumer Jackson. In addition to three albums and several tours, Thunder has also produced music for several independent films. The Ballad of Josef K will be their first collaboration with the theatre. They would like to thank the mayor for being such a gracious host. Their records are available for purchase in the lobby.